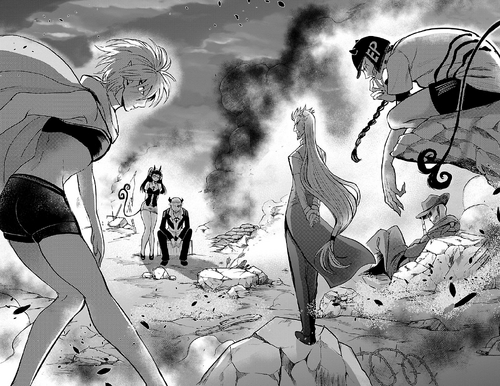 Six Fingers (シックスフィンガーズ) are a group of terrorist in the Demon World that are affiliated with Baal's movement in regards to reforming the current system of the Netherworld. Their current leader is Ami Kirio, and if acting independently, Wett.
Goals
The group works under the orders of Baal, a demon hero of the 13 Crowns who plan to bring chaos in the demon world which happens to be the original state of the demon realm.
Member List
Community content is available under
CC-BY-SA
unless otherwise noted.