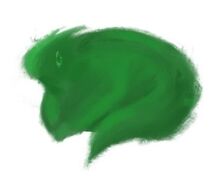 I'm literally just a university student who likes to write stuff in their spare time. I'm mostly here because the wiki for a favourite manga of mine is a little bare, but I might do little edits here and there as I discover new stuff, who knows? I'm an anime and manga fan, so I'll be hanging around those parts of Fandom wiki, not-so-much the western fandoms. I'm not too worried if people correct or edit any entries I make, since, if I made an edit, there likely wasn't anything there beforehand, and it was better than nothing. Exceptions, of course, is if someone replaced facts with joke content, or terrible grammar and/or spelling.
I'm happy to help out if asked, so shoot me a message if you think I'm the guy for the job.
Also please be patient with me if I mess up, I'm very new to this site, and I'm not sure how some formatting works, or what gets recorded.
Community content is available under
CC-BY-SA
unless otherwise noted.